Check out our latest tips and products to compact rising costs of annual household bills in 2022. Shop Wesco Electrical Ltd online today...
Monday 30th November -0001
Top Engery Saving Products From Wesco Electrical Ltd.
Annual households energy bills are forecasted to contiune rising in 2022, unfortunately there is no way to avoid these increases however WESCO Electrical Ltd. want to help our customers protect themselves by offering advice and products to save energy and keep costs down. Below is our top tips and the products to help you to just that!
1. Switch to energy saving LED lights
Switching to energy saving efficient lights such as LED can reduce the amount of energy you consume by 80% - 90%. LED has a longer life span than standard or halogen lighting, they produce no heat or UV emissions making them safer and more enviromentaly friendly. LED's come in different colours and temperatures so there plenty of options to choose from. Shop online or in-store and we can help you switch to LED lights indoor and outdoor.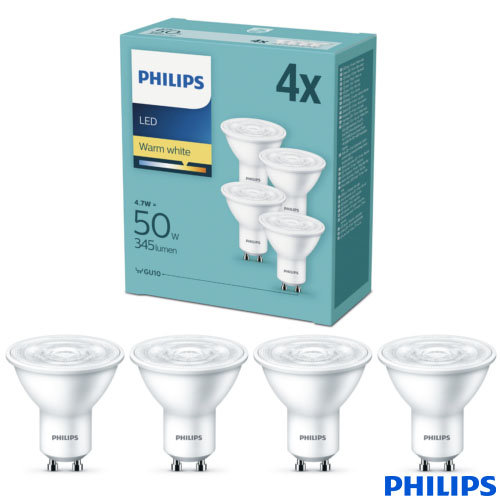 Features:
High quality - true incandescent-like warm white a conventional incandescent and halogen lamp (2700 K)Perfect replacement to the more traditional bulb - a similar shape and size as stand
Perfect replacement to the more traditional bulb - a similar shape and size as standard halogen light bulb
Very low energy - Save up to 90% energy
Modern LED technology
Long life bulbs - up to 15,000 hours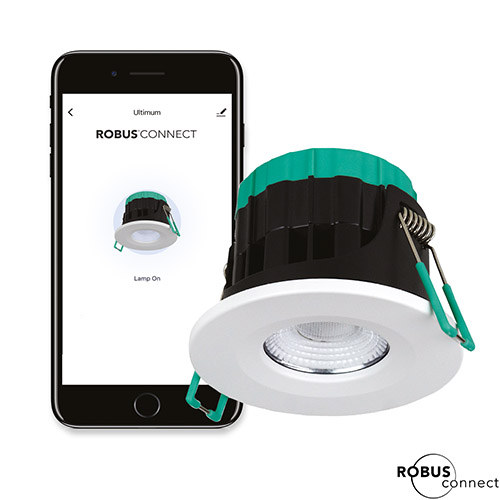 The ROBUS ULTIMUM is our latest "dimmable as standard" downlight which is also Low Glare, IP65 and Fire rated. The range includes 5W, with higher performance than halogen or LED "lamp in a can", 7W for areas that need that little extra light, or 7W colour temperature selectable for an alternative CCT where use of the lit space might change. All versions provide extensive energy and maintenance cost savings to reduce CO2 emissions.
Features & Benefits:
Suitable for domestic dining, living, bathroom and bedroom spaces, hotel & office reception areas
LED replacement for 50W halogen downlights
Colour temperature selectable; switch on the back of the fitting allows selection between 3000/4000/6000K
LED chroic lens replicating halogen dichroic with uniform, shadow-free light
Complies with BS476 Part 21. Report and certificate from INTERNATIONAL FIRE CONSULTANTS (IFC)
Designed and tested to retain the integrity of 30, 60 and 90 minute fire rated ceilings - compliant with Building Regulations Parts B, C and E
Shallow profile of only 60mm depth
Prewired with 0.3m of flex
Complete with 3-way double push-in connector block allowing loop in loop out
Black, Chrome and brushed chrome trims available as an accessory
High efficacy of 86-99lm/W
Wide operating ambient temperature range of -20øC to +40øC
2. Install a timer on your appliances
Installing timers can have huge impact, making life easier and saving costs. Controlling when the heat and hot water is turned on/off is convenient as it means you can adjust your heating to come on to suit your home/business. Below is just two options of a broad range of timers we have instore.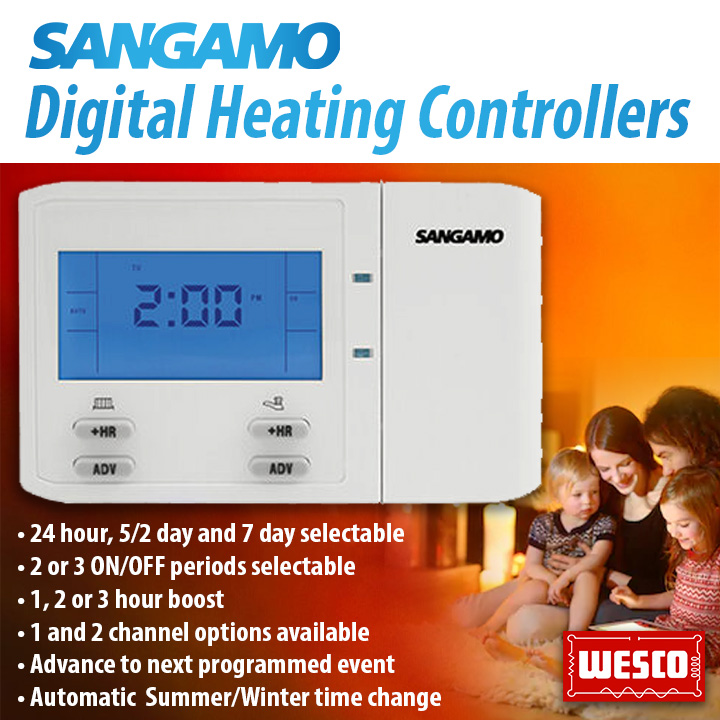 The Sangamo Electronic Programmer is available in 1 and 2 channel options.
⁠
The Choice PR1n is a 1 channel programmer, designed primarily for timed control of your heating and hot water. It is ideal for use with a combination boiler and can also be used in conjunction with an existing programmer to control additional heating zones.

The Choice PR2n 2 channel programmer is designed for separate control of your heating and stored hot water. The heating and hot water programmes are independent of each other, giving you the opportunity to save money and control your heating in the most energy saving manner possible.
⁠
They come pre-programmed but can easily be changed to suit your lifestyle. They feature a large and clear to read illuminated display, and an attractive modern design that will suit all contemporary homes. These programmers can be configured for 24 hour, 5/2 day or 7 day operation with the flexibility of up to three on/off timings per day.

Choice PR1N 1 Channel Programmer


24 hour, 5/2 day and 7 day selectable
2 or 3 ON/OFF periods selectable
1, 2 or 3 hour boost
Advance to next programmed event
Automatic Summer/Winter time change
Standard wall plate - simple plug in and replace
Pumped
Ember Smart Heating Control 2 Zone Kit
">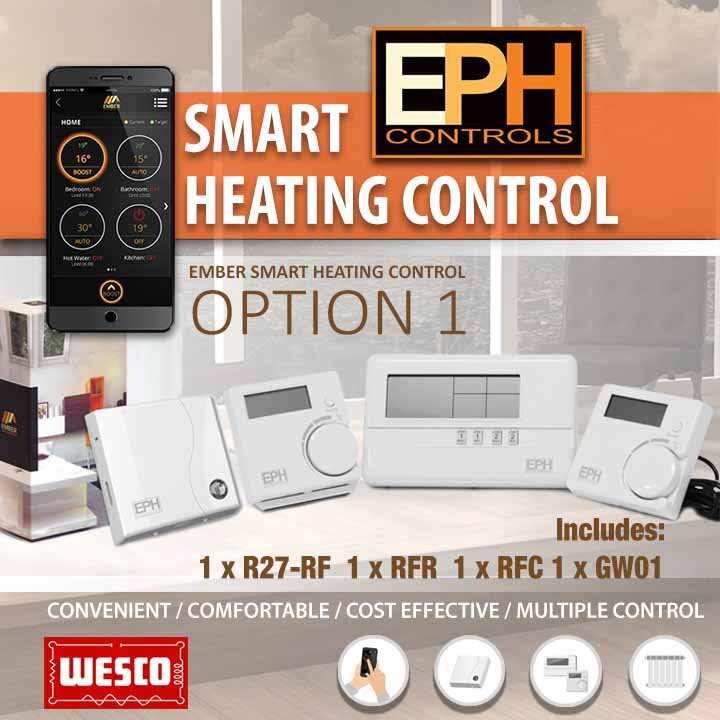 3. Think smart
Using smart home products in your house or business allows you to control where your energy is being used. So many of our products use technology to control and conserve energy. Robus Connect Plug can give you piece of mind when you leave the house that you've turned all your appliances off. Check out our blog post
">here

on more products and the benefits of the Robus Connect Smart Home System. Smart electric radiators are super easy to install and allow you to schedule on/off times directly from your smart phone. These are just some of our bestselling smart products.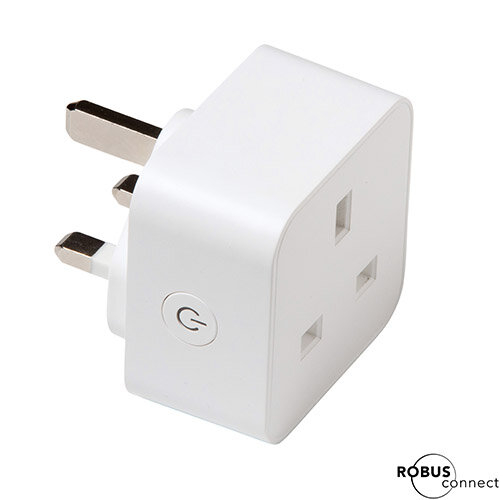 Use the ROBUS PLUG CONNECT to make home appliances WIFI Controllable. We have all experienced that fear that we forgot to turn something off when we left the house, whether that's a hair straightener, iron, radio etc. Using a ROBUS PLUG CONNECT on these devices will ensure that on the rare occasion you have left something on, you have the power to turn them off in the app at any time. Set the app to turn the plug off after a certain period or after certain power usage.

Features:
Smart device enabled, works with iOS and Android via the ROBUS CONNECT App
Connects with Amazon Alexa and Google Home via Wi-Fi with no need for a hub
" style="font-size:1rem;background-color:#ffffff">Features Power Metering which can be monitored using the ROBUS CONNECT App
Can switch up to 13A Resistive Load/ 2A Capacitive/ 2A Resistive Load
Robus Wi-Fi PIR Connect IP20 White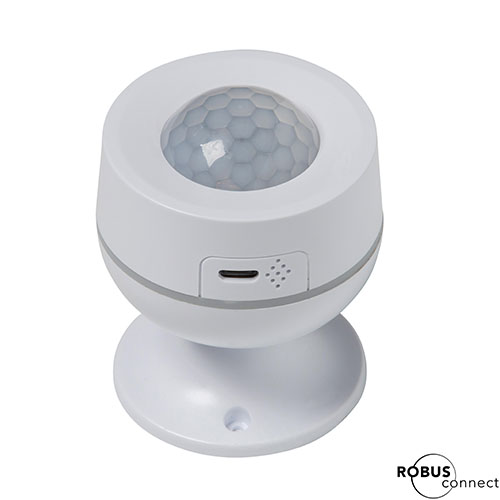 Introduce the ROBUS PIR CONNECT to further extend the interactivity of the devices in your home by using it as a trigger for other actions to occur. A ROBUS PIR CONNECT detects motion in any given area and can be used in the same way as a door sensor. All it needs is 2 X CR123A Batteries or micro-USB power. If no motion is detected in the home for 20 minutes, turn off all light fittings. If motion is detected on the stairs turn on lights on the landing. If motion is detected in the front porch turn the light fittings on in the driveway.



Features:

Smart device enabled, works with iOS and Android via the ROBUS CONNECT App
Can be used to activate other ROBUS CONNECT devices
Powered by micro USB or two CR123A batteries (batteries not included)
Complete with 1.2m USB cable and 3M adhesive tape
Detection range of up to 9m
4. Switch from gas/oil heaters to electric.
Electric heaters are low maintenance, easy to install and more environmentally friendly than gas or oil heaters. Smart technology can be used to control when your heaters are turned on/off and the temperature of which they are set. All the features in the below products are designed to save you energy and money on your household bills.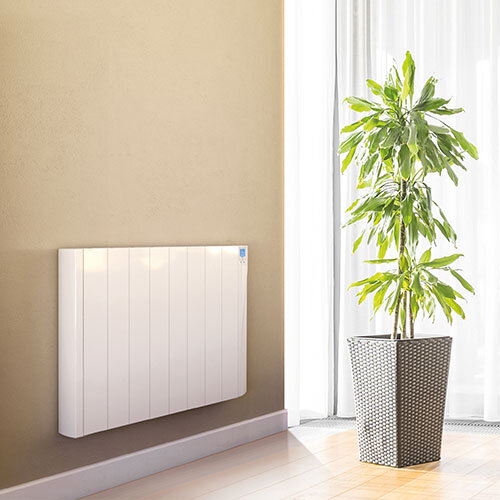 The Olympia WiFi radiators use dry stone technology which has a natural ability to absorb, hold and radiate heat efficiently. This technologically advanced radiator can enhance and prolong the heat created during the convection process, with a fast warm up time.
CONTROL WITH ROINTE CONNECT APP
Control all functionality of your connected products via smartphone with the Rointe Connect App available for iOS and Android platforms.
You can adjust temperatures, activate the 4 preset heating programs, manage costs and consumption and change the colour of your radiator screen remotely. Rointe Lite gives you easy control over your heating.
Features:
Low energy consumption
Touch Control Panel
Wi-Fi direct without gateways
24/7 Programming
Open Window function
Pre-installed programs
10 Year guarantee on the body
2 Year guarantee on the electronics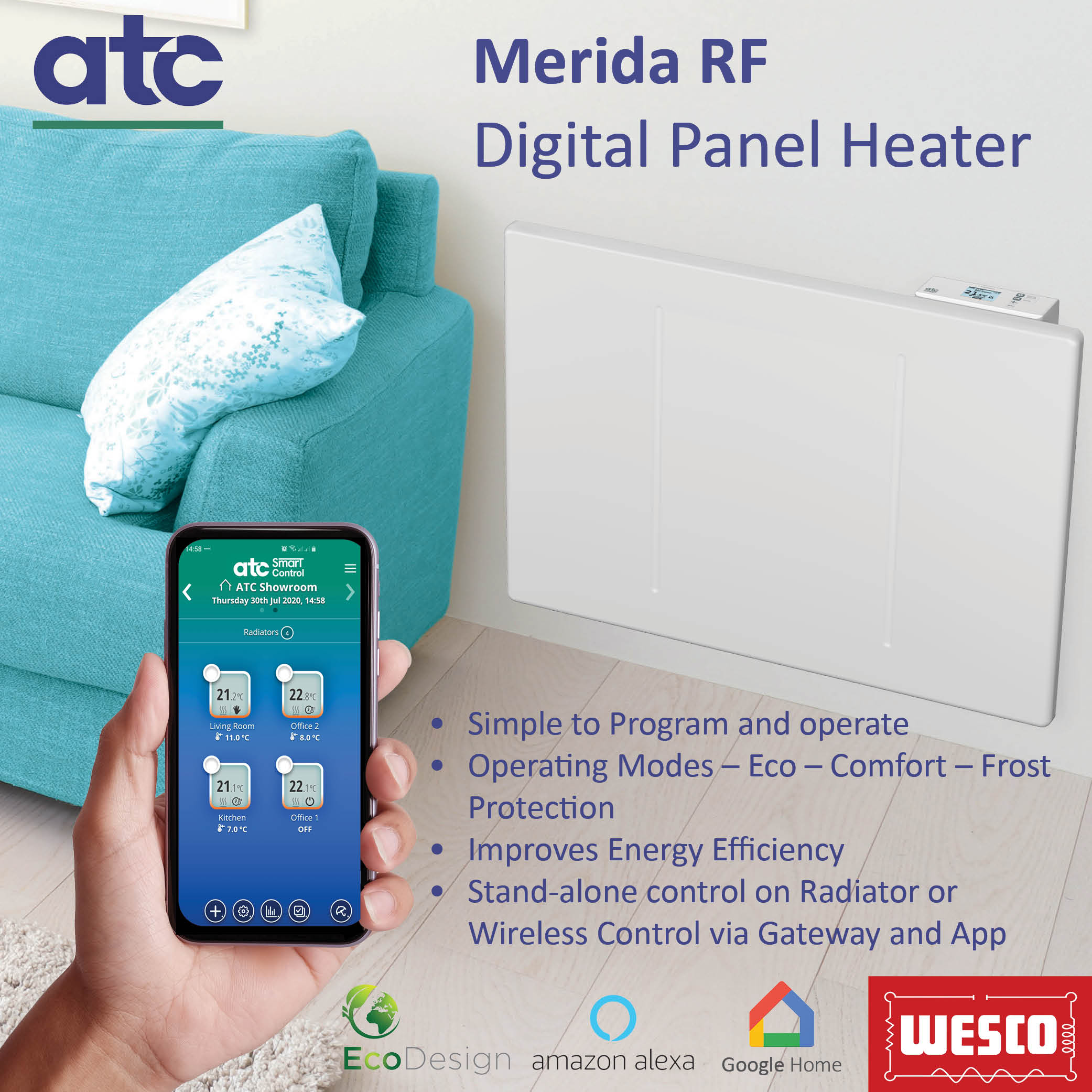 The ATC Merida RF Digital Panel Heater is part of the ATC smart family of heaters. It incorporates advanced technology that ensures excellent energy efficiency along with comfort and design for every application.

The Merida was designed by the technical team to operate and be installed either in conjunction with the Sun Ray radiator or independently in applications such as homes, offices, schools and clinics.
Product Features
Simple to Program and operate
Large easy to Read TFT LCD Display
Operating Modes – Eco – Comfort – Frost Protection
10 Year Battery Backup for Program and Time
Triac Electronic thermostat – accurate to 0.2c
PID Intelligent Control – improves energy efficiency
Open Window Technology – improves energy efficiency
Adaptive Start feature in Program mode – improves energy efficiency
Stand-alone control on Radiator or Wireless Control via Gateway and App
Wall Brackets for Quick Installation
Voice Control compatibility with Alexa and Google
5.
Use solar power lighting in outdoor areas
Solar lighting is an easy way to go green in your home or business without having to worry of the electric bills every month. It is also perfect alternative to bring light to an area where grid power is unattainable or costly. Most of our products are usually completely maintenance free with lengthy life span.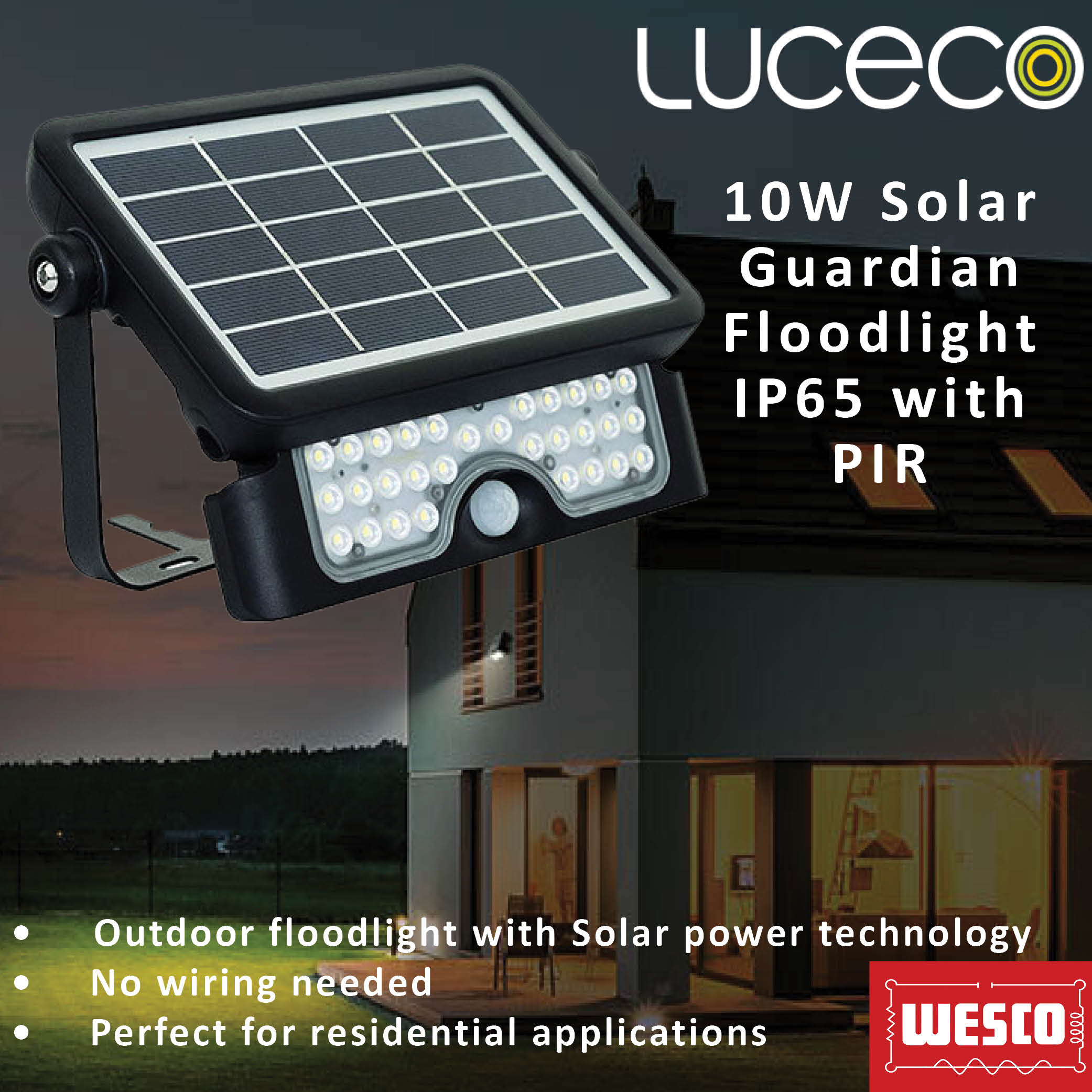 Solar LED floodlight fitting perfect for outdoor areas with no mains power available. The front and rear facing LED light chips provide both functional and ambient illumination. It automatically turns onto standby glow mode when it gets dark (<30lux) and boosts to full power when occupancy detected.
Features
Exterior floodlight with Solar power technology Polycarbonate durable construction
Equivalent performance to mains powered Halogen or LED floodlights
No wiring needed, FREE light Perfect for residential applications
Robus SOL 1.5W Solar LED Wall light with PIR IP65 White 4000K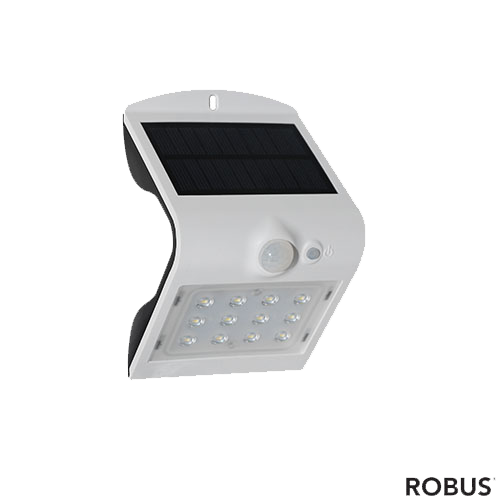 Product Details:
Suitable for use in outdoor common areas, gardens, hotels, pubs and restaurants
ABS, UV-stabilised housing with polycarbonate diffuser with stainless steel screws
Solar powered LED wall light, no need for mains power
30,000 hours average lifetime
Wide operating ambient temperature range of 0øC to +40øC
Two operation modes
Movement detection range of 6m when installed at a height of 3m
1 year battery warranty.
If you need more information on any of the above products or advice on how you can make your home/business more energy efficient, our sales team will be happy to help. Contact your nearest store or email us to info@wesco.ie